Blog
FarmLand, Ranch and Acreage
Yelland Realty Group
Saskatchewan's Trusted Name in Farm Realty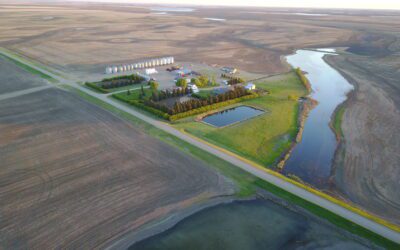 Tax Planning Opportunities There are several tax planning opportunities available to farmers in Saskatchewan with respect to the land they've owned and worked over the years. Many of these opportunities become available upon death and relate to Income Tax Act...
read more
What you should know
About buying:
Saskatchewan farmland is administered by the Farmland Security Board, which is part of The Saskatchewan Farm Security Act. Make sure you're eligible to own farmland in the province.
Consider your financing options. Yelland Realty Group can connect you with a lender that will help you secure the land you need.
Know what you're buying. As a certified Professional Agrologist (P.Ag.), Neil Yelland will help you evaluate soil type, production value, and past use.
Work with a licensed realtor. As part of Royal LePage, Yelland Realty Group has the credibility and expertise to accompany you through the purchasing process.
What you should know
About selling:
Know the value of what you're selling. Yelland Realty Group can advise you as to real estate trends and help you determine your land's value.
Market, market, market. With a province-wide network of contacts and a sizeable database of prospective buyers, Yelland Realty Group will ensure your property is put in front of the right eyes at the right time.
Show off. You've worked hard for this moment! Showcase your tidy yard, well-kept buildings, and productive fields.
Consider your offers. Yelland Realty Group will help you manage what buyers are proposing, whether you want to accept, reject, or counter. Remember sales data is historic and knowing a network and area trends and commodity prices can help you maximize your sale.
Ready to Begin Your Search?